David Charles Knight
Birthday: January 17th
University: UWA, UNSW, UWS, Macquarie University
Favourite Books: The Wind-up Bird Chronicle, Enders Game, Shogun
Favourite Movies: Jesus of Montreal, The Matrix
Favourite Comics: Preacher, Transmetropolitan, 100 bullets
Favourite Food: Japanese
Favourite Drink: Sparkling mineral water, oh no, in the morning; coffee!
Interests: Family, AFL, Philosophy, Physics, Human Psychology, History of Science, Japanese Culture & Food
---
This page is a small window into David the person, what he does, what he likes and where he sees life going. He was born and grew up in Perth. He was and is very close to his parents and enjoyed the life of a child of the 60s. There were freedoms then that aren't present now, disappearing into the bush with dogs, riding motorbikes without helmets, going rabbit shooting and the like. His mum and dad were teachers and placed emphasis on learning. He grew up like most kids in the 60s and 70s, riding bikes, playing cricket and footy - and roving the neighbourhood.
"Apparently I tended to be a bit of a handful at school. A lot of my school reports ended with the phrase, could try harder", he says with a smile.
He also played cricket and footy and perhaps to his parent's surprise, received an Art Scholarship to a selective school. He surfed badly. After school, David studied medicine at the University of WA and whilst at uni in Perth, he played footy (AFL) for the University Football Club. He still remembers the words to the club song. He took a year off during Medicine to live in England, working in different factories, stacking 50kg bags of stone and sand on pallets, and putting plastic linings in paper bags as well as working in pubs.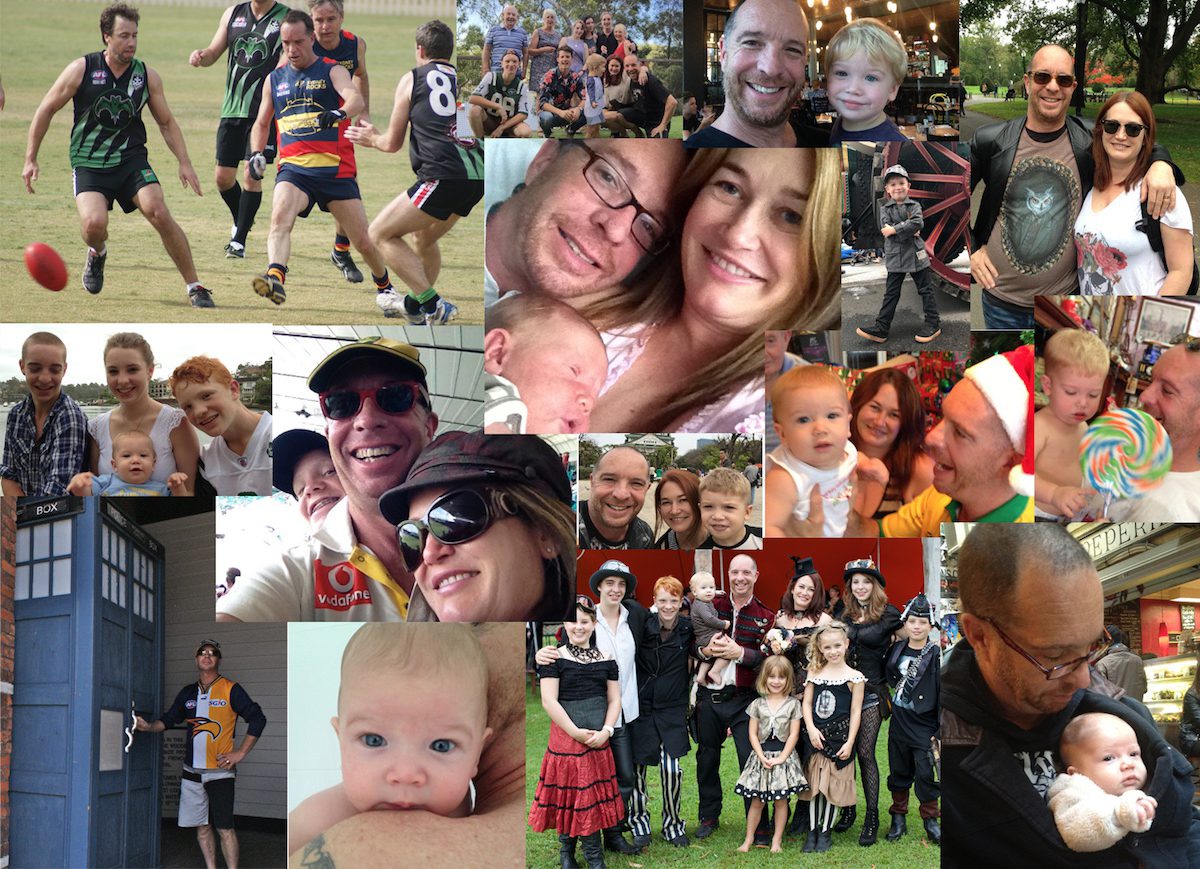 After graduation he spent some years in Perth, before deciding to undertake specialty training in obstetrics and gynaecology, subspecialty training in fertility and reproductive medicine and further study at the Universities of NSW and Western Sydney, and the Macquarie Graduate School of Management at the Macquarie University.
His life has been full of experience, he had the opportunity to travel and has lived in in Kent, London, Melbourne, Brisbane and Sydney as well as Perth. As well as this he has undertaken many decades of study and research.
Over this period he had time to help raise three kids and four dogs with his first wife. His kids are now adults, living their own lives, but he is not yet a grandfather! Like many people today, he now has a second life partner, Sonya, who he adores completely. She is also a Gynaecologist and Fertility Specialist and needless to say, they have interesting conversations at home, which he generally loses. David and Sonya used their combined knowledge of human reproduction of couples in their 40s when they realised they wanted a baby together and proceeded with a number of cycles of IVF. They were delighted to be successful and now have a beautiful boy, Samuel Tiberius, to go with the rest of their now, very large family.
"I have worked out that I will be surrounded by kids for the rest of my life," he notes, "And you know what? I think that's great cos it will keep me in touch and interested in new things." David has a range of interests including philosophy and consciousness of the mind; physics and complexity theory; as well as watching the kids grow up. He enjoys finding out how things work, finding solutions to puzzles, big puzzles, life's puzzles and thinking about what things are of value in life. His personality is geared towards problem solving and understanding the nature of things. He has had a longstanding fascination with Japan, Japanese history, culture and food. He has visited Japan on a number of occasions and delights in experiencing the differences between our culture and theirs.
Although he has been told he can no longer play footy, he remains an AFL tragic. He still routinely watches West Coast games, yelling at the telly. Isn't that normal when one has passion?