In his professional life, Dr Knight has practiced in the area of reproductive medicine for more than two decades. He has experience that most doctors cannot achieve in a lifetime of practice. He has been integral in the development and implementation of processes to maximise patient outcomes whilst minimising all types of costs, including financial, time and emotional costs.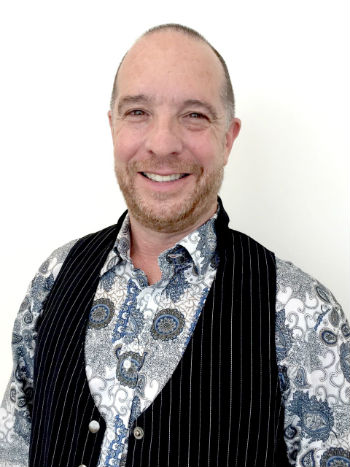 Dr Knight is about "making babies easier". He is innovative in his approach to medicine, using both contemporary medical and client service models that are all about patient care. His interests are in the provision of reproductive medical services including all types of fertility treatments and obstetrics. Demeter Fertility is where Dr Knight's innovation and experience is seen, providing unique services in the area of fertility treatment and management.
Dr Knight has practiced in the area of reproductive medicine for more than 20 years. He completed his medical training at the University of Western Australia, undertaking his internship and junior medical training at Royal Perth Hospital. He decided early on in his career that he wished to specialise in Obstetrics and Gynaecology and commenced his training at the King Edward Memorial Hospital for Women in Perth. Part way through his training he considered becoming a cardiothoracic surgeon, was offered a position, but after further thought continued on his career path in OBGYN. He also trained at the Royal Women's Hospital in Melbourne and completed his training at the St George Hospital in Sydney. At this time he undertook both subspecialty training in reproductive medicine as well as a research Doctorate at the University of NSW and based at the Royal Hospital for Women when it was located in Paddington. This work was based on plant hormones and the effects these hormones may have on children and women at different stages of their reproductive career.
---
Dr Knight published many papers in international journals and was an invited speaker at national and international conferences over this time. He won the Fertility Society of Australia Research Medal in 2000. Dr Knight has been practicing in the area of IVF and fertility treatment since 1995. He started at City West IVF and in 1998 was appointed Clinical Director. For the following half decade or so Dr Knight was responsible for all the monitoring that occurred at City West IVF and then subsequently IVF Australia Western Sydney.
The experience over this time of monitoring more than 10,000 cycles is rarely available in such a relatively short space of time (a busy IVF doctor would maybe monitor 400 cycles each year) and has provided experience and expertise that is difficult to match. Further study resulted in Dr Knight completing his Masters in Reproductive Medicine, with a subsequent appointment as a lecturer in Reproductive Medicine at the University of Western Sydney.
In 2004, Dr Knight founded Next Generation Fertility and he developed this Unit both as the major referrer of patients and also as the Chief Executive Officer. During this phase of his career he completed a Certificate in Business Management at the Macquarie Graduate School of Management. The opportunity to be a "thought leader" and apply best practice processes led to his departure in 2009 with majority of doctors and other senior staff including the Embryology Laboratory Manager, Nurse Manager and Demeter Fertility was established.
Following the establishment of Demeter Fertility, Dr Knight has;
Introduced Mild Ovarian Stimulation to Australia
Established a "patient-first" IVF practice
Developed the first dedicated "Over 40s IVF Program"
Introduced luteal stimulation and double stimulation techniques to Australia and
Achieved the first baby in Australia from an egg collected after ovulation.
He re-established his obstetric practice in 2009 and continues this today. He delights in looking after these patients and realises that many of these are also women who he helped conceive with fertility treatments.
---
Qualifications and Awards
Certificate of Management, Macquarie Graduate School of Management, 2008
Master of Reproductive Medicine, University of Western Sydney, 2003
Doctorate of Medicine, University of NSW, 2001
Organon Research Medal, Fertility Society of Australia. Best Research Paper, 2000
Fellow of the Royal Australian College of Obstetricians and Gynaecologists, 1995
Member of the Royal Australian College of Obstetricians and Gynaecologists, 1993
Best Presentation in the discipline of Obstetrics, Australian Perinatal Society, 1992
Bachelor of Medicine, Bachelor of Surgery University of Western Australia, 1987
---
Present Positions
Medical Director, Demeter Fertility (2009 until present)
Chief Executive Officer, Demeter Fertility (2015 until present)
---
Previous Positions
Chief Executive Officer, Next Generation Fertility (2004-2008)
Medical Director, Next Generation Fertility (2004-2008)
Clinical Director, IVFAustralia Western Sydney (2001-2004)
Senior Lecturer in Reproductive Medicine, University of Western Sydney (1998-2006)
Clinical Director, City West IVF (1998-2001)
Visiting Medical Officer, Department of Obstetrics and Gynaecology Liverpool Hospital (1995-2000)
Examiner, Distance Education, Royal Australian College of Obstetricians and Gynaecologists (1995-2000)